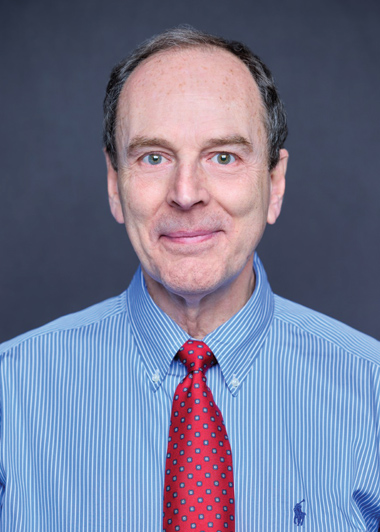 Put my 40+ years of experience with D.W. Fish Realty to work for you! I have been a Top Producer award winner consistently for 35 years and counting and an annual recipient of Connecticut Magazine's 5 Star Real Estate Agent Award Winner for exceptional ability and commitment to overall satisfaction. I have a strong work ethic and go the extra mile for my clients. I believe one of the keys to my success is building relationships with people I am working with, and getting to know more about their lifestyle and preferences so I can better serve them. I get great satisfaction from educating my clients about the market and guiding them through the process of selling their current home and/or purchasing their dream home. I have a network of industry professionals including home stagers, mortgage originators, home inspectors, attorneys, insurance agents and contractors at my fingertips to refer to you. I graduated from UCONN with a B.S. degree in finance, specializing in residential real estate. As a native of Tolland County, I am very familiar with the neighborhoods, local municipalities, and the school systems east of the Connecticut River. If I can be of service to you, please feel free to call me.

Elizabeth Wood is an excellent Realtor and I would highly recommend her to anyone looking to buy, sell or rent a home. In our first meeting with Liz, she knew exactly what we were looking for and we knew she was the perfect Realtor for us. We were working on a tight time frame and we needed someone who was organized and responsive. Liz not only found us a list of homes that met our criteria but she also previewed each home she showed us. This was extremely helpful in moving the purchase process along. Liz is extremely knowledgeable about the area and has an expert view on the market.
We are happy to recommend Liz to anyone who is looking to buy, sell or rent a house. When we were searching for our ideal property Liz was extremely organized, thorough, and personable. I feel like she really understood us and what we were looking for. She constantly came up with great options and offered us an objective viewpoint on each house we toured and ultimately helped us with our decision.
Elizabeth makes house hunting a pleasure. She listened to what we had to say and was diligent in finding us exactly what we wanted. Her professionalism and attention to detail made us feel as though we were in good hands. We recommend Elizabeth Wood to anyone buying or selling a home.

Elizabeth Wood
We recently sold our house in Manchester and Helen Tangari was our agent. Helen met with us multiple times and was always responsive to phone calls. She guided us through the process, explained market conditions, and provided us with a stager at no cost to us. The end result was that we received an above the asking price offer in 24 hours. She continued to help us through the sales and closing process until the sale was completed. Even though we moved to Florida, we have stayed in contact. If you are looking for a realtor who will help you through the complete sales process, you should call Helen!

Helen Tangari
Don is an excellent and extremely knowledgeable realtor. He was very responsive and went above and beyond on a regular basis for us. Even though he is a very successful businessman, he treated us like we were his first priority, and he helped us buy the house of our dreams and sell our first home that is very special to us. We very highly recommend him.

Don Fish
Weeks after the closing I realized I had hired a true "MASTER" of his craft when I chose Joe Sciarra as my realtor. It was a pleasure and honor to work with him. I'd hire him again without question, and recommend him to anyone that I know! Joe is the consummate professional. I have both bought and sold primary residences as well as investment properties with Joe. He is a seasoned professional with an abundance of experience, and he is the most responsive agent I have ever worked with, which is absolutely critical. I wouldn't hesitate for a second to recommend him, and I continue to use him for my own real estate deals. Joe deserves 10 STARS! We were looking to sell our home quickly with a flexible move-out date to move into a new constructed house. Joe worked with us and the buyers to ensure the timing was perfect! I didn't know the first thing about selling a house but with Joe's knowledge he took us step by step through the process. He is always RESPONSIVE to our questions no matter what time of day he responds right away. He was able to work with the buyer agent and negotiate MORE THAN ASKING PRICE! If you are buying or selling a house you need Joe on your side. His hard work helped us hand over our old keys and move into our dream home in RECORD TIME!

Joe Sciara
D.W.Fish handled the sale of our family homestead. The sale was efficient and our realtor (Tom Steed) was thoughtful and gracious throughout the process. Over the past several years we have recommended D.W.Fish (Tom Steed), to our family and friends for both home sales and purchases. All have been extremely pleased with the professionalism and service provided. We intend to continue using their services for any future real estate sale and purchase transactions. Satisfaction guaranteed!

Leigh and Dan
Over the past 5 years, we have worked with Tom Steed to buy, rent, and sell our homes and he was one of the best realtors we've ever had the pleasure of working with. He spent months helping us find exactly what we were looking for and was incredibly diligent. He even spent time visiting town halls researching municipality codes and restrictions to fulfill our requirement of building an external garage at our new home. His knowledge of the real estate market helped us narrow down which homes were worth our time visiting. He helped us find reputable tenants to rent the house we were moving from and helped us sell that house very quickly two years later. Tom was a pleasure to work with and made all of our real estate endeavors so easy. Tom was one of the best realtors we've ever had the pleasure of working with. We would highly recommend him to anyone looking to buy or sell a home.

Tom Steed